AIRSHOWS & AEROSPACE EXPOSITIONS
No other event attracts more people than an airshow with attendance at some of the worlds major shows easily exceeding the 200,000 + mark. An airshow is also the only place, where the general public can get close up and personal with some of the worlds most exciting, and at times most secret, military aircraft.  Having a chat with a pilot, taking some nice photos in front of your favourite aircraft or watching a thrilling display is what an airshow is all about. Airshows are not held just for the pleasure of the audience, they are also used to recruit future pilots and ground crew. When asked, many pilots claim that attending an airshow at an early age with their father was their first experience that lead to a career in aviation. Some airshows are combined with an aviation fair, some are purely the domain of the military (a base open house for instance) while others are privately organized.  All this does not really matter as all airshows have one thing in common in that not only are they exciting for the general public who attend, enthusiasts young and old alike, but they are also extremely exciting for the actual performers themselves!
Unfortunately we can`t be everywhere at once and while there are many airshows that take place every year we are not able to cover them all for you. However, you will find the more interesting events our team has attended in this section. Have a look!
On March 11, 2020, I boarded an Air Canada flight in Toronto and headed southwest to Las Vegas for a week-long trip that ... reviewed by Shawn Clish
From the 20th to the 25th of July 2021 the 15th International Aviation & Space Salon (MAKS) took place under some of the most ... reviewed by Rob Kysela
The year 2020/21 has been a difficult time for many both professionally and personally for a great many people all over the globe. Causing ... reviewed by Will Moore
EAA AirVenture Oshkosh is the World's Greatest Aviation Celebration. In 2021, the event was back after organizers were forced to cancel the ... reviewed by Shawn Clish
On August 21 and 22, 2021, the Alberta International Airshow was held at the Villeneuve Airport (CZVL) just northwest of Edmonton. ... reviewed by Shawn Clish
On August 6 and 7, 2021, I was back at one of my favourite places in the United States, Willow Run Airport (KYIP) for the ... reviewed by Shawn Clish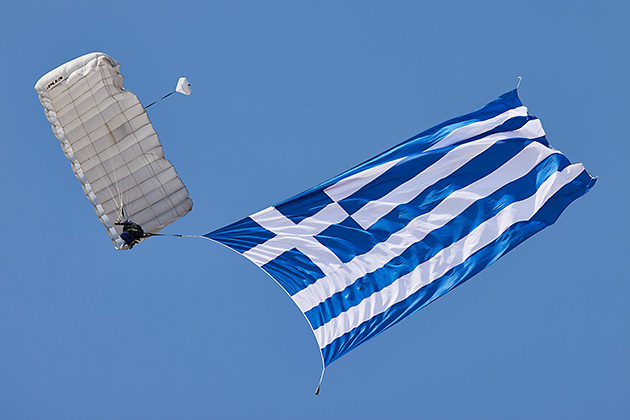 The 2021 edition of Athens Flying Week (AFW) was held at Tanagra Air Base (LGTG) on September 4th and 5th. Tanagra is located ... reviewed by Shawn Clish
On the 22nd of August 2021 the massive military forum known as ARMY 2021 was conducted at Patriot Park in the Moscow region of ... reviewed by Roman Bagrov
Ostrava is located in the far north-east of the Czech Republic on the border with Poland. The civilian airport (Leoš Janáček Airport ... reviewed by Robert Kysela
The Dubai Airshow has grown significantly since the very modest first show in 1989 and is now one of the preeminent events ... reviewed by Shawn Clish
From August 27-29, 2021, Airshow London once again presented SkyDrive, Canada's original socially distant drive-in style air show, at ... reviewed by Shawn Clish
As the UK and indeed the rest of the world struggles to get back to some normality after the Covid years, public events ... reviewed by S. Clish & W. Moore
Every year on the Whitsun weekend, aviation enthusiasts have a must-attend event that draws thousands of fans from all over ... reviewed by Robert Kysela
The 2022 edition of the THUNDER OVER MICHIGAN air show was held from July 15 to 17 at the Willow Run Airport (KYIP) ... reviewed by S. Clish & R. Kysela
PIONEERING AEROSPACE - this was the motto under which the International Aerospace Exhibition (ILA) opened its doors at Berlin ... reviewed by Rob Kysela
After a two year absence due to Covid protection measures the Royal International Air Tattoo (RIAT) made its comeback in style. The ... reviewed by Will Moore
It was exactly 25 years ago when Hinterstoisser air base, located in Zeltweg, Styria, hosted its very first aviation event, this show was ... reviewed by Robert Kysela
From September 9 to 11, 2022, Airshow London presented SkyDrive at the London International Airport (CYXU). This was ... reviewed by Shawn Clish